Too much, too much. June must be the final push on the event scene before people begin dispersing to the vacation scene. Again, just scratching the surface:
ITVS COMMUNITY CINEMA PRESENTS – "TWO SPIRITS"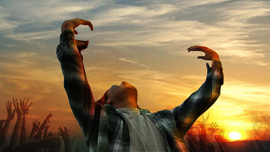 June 5 at 3 PM (Washington DC Jewish Community Center)
June 12 at 5 PM (Busboys and Poets)
FREE – For reservations click on this link or call 202-939-0794.
Other FREE preview screenings nationwide
Filmmaker Lydia Nibley explores the cultural context behind a tragic and senseless murder. Fred Martinez was a Navajo youth slain at the age of 16. But Fred was part of an honored Navajo tradition – the nadleeh, or 'two-spirit,' who possesses a balance of masculine and feminine traits. In relating Fred's story, Nibley reminds us of the values that America's indigenous peoples have long embraced. Visit www.communitycinema-dc.org for more information.
AN INTERVIEW WITH JOURNALIST HELEN THOMAS, FIRST LADY OF THE WHITE HOUSE PRESS CORPS
Sunday, June 5 at 5 PM, Busboys and Poets, 5th & K Streets, NW

Known as "the first lady of the White House Press Corps," Thomas covered every President of the United States from the last years of the Eisenhower administration until the second year of the Obama administration. She was the first female officer of the National Press Club, the first female member and President of the White House Correspondents' Association, and the first female member of the Gridiron Club.
Busboys and Poets' owner, Andy Shallal will interview Thomas about her life and work — including the controversial interview with blogger and Rabbi David Nesenoff that led to her resignation/retirement as a Hearst columnist. Thomas, who is of Lebanese descent, has written six books; her latest, with co-author Craig Crawford, is Listen Up, Mr. President: Everything You Always Wanted Your President to Know and Do (2009).
EATONVILLE RESTAURANT CELEBRATES CARIBBEAN [CULINARY] HERITAGE


June 12 – 17
Eatonville Restaurant, 2121 14th Street, NW Washington, DC 20009
June is Caribbean Heritage month. Eatonville Restaurant is devoting a week to Caribbean Heritage cuisine. Guest Culinary Artist Chef Oji Jaja of Kingston, Jamaica will add a Caribbean flare to the restaurant's brunch, lunch, and dinner menus including June's Food & Folklore event, "Caribbean Connections." Special focus on Cuba, Haiti, and Jamaica with steel drum music and guest DJs. Eatonville's mixologists will be serving delectable libations featuring rums of the Caribbean and Jamaica's signature Red Stripe beer. Reservations required for Food & Folklore prix fixe dinner. For information call 202-332-9672
STEP AFRIKA! HOME PERFORMANCE SERIES
"The Migrations: Reflections on Jacob Lawrence"


June 15 – 26, Atlas Performing Arts Center
Step Afrika! teamed up with the Phillips Art Collection for a special collaboration involving their "Migration" series of paintings by the American artist Jacob Lawrence. Lawrence's paintings, depicting the lives of African American who left the South for northern cities in the early 20th century, have been the inspiration for numerous performance works. Step Afrika! will bring their interpretation of this historic era in dance as only Step Afrika! can.

SILVERDOCS AFI/Discovery Channel Documentary Festival
June 20 – 26 – AFI Silver Theater, Silver Spring, MD


This is year 9 of the documentary festival featuring the work of U.S. independent filmmakers. THE SWELL SEASON, directed by Nick August-Perna, Chris Dapkins and Carlo Mirabella-Davis opens the festival on June 20th. THE SWELL SEASON follows musical artists Glen Hansard and Markéta Irglová, who captivated audiences and earned an Academy Award for their musical collaboration in the film, ONCE. REVENGE OF THE ELECTRIC CAR will close the Festival. The documentary, directed by Chris Paine, explores the triumphant reemergence of the "clean car," focusing on four dynamic entrepreneurs dedicated to creating an environmentally friendly automobile. THE INTERRUPTERS, by HOOP DREAMS director Steve James, will be part of the festival. I've heard good things about this film. And the honorees for this year's Guggenheim symposium are Chris Hegedus and D A Pennebaker (DON'T LOOK BACK, THE WAR ROOM, Al FRANKEN: GOD SPOKE, MONTEREY POP, KINGS OF PASTRY). Thanks to them, I have no desire to be a french pastry chef. Festival passes are on sale now.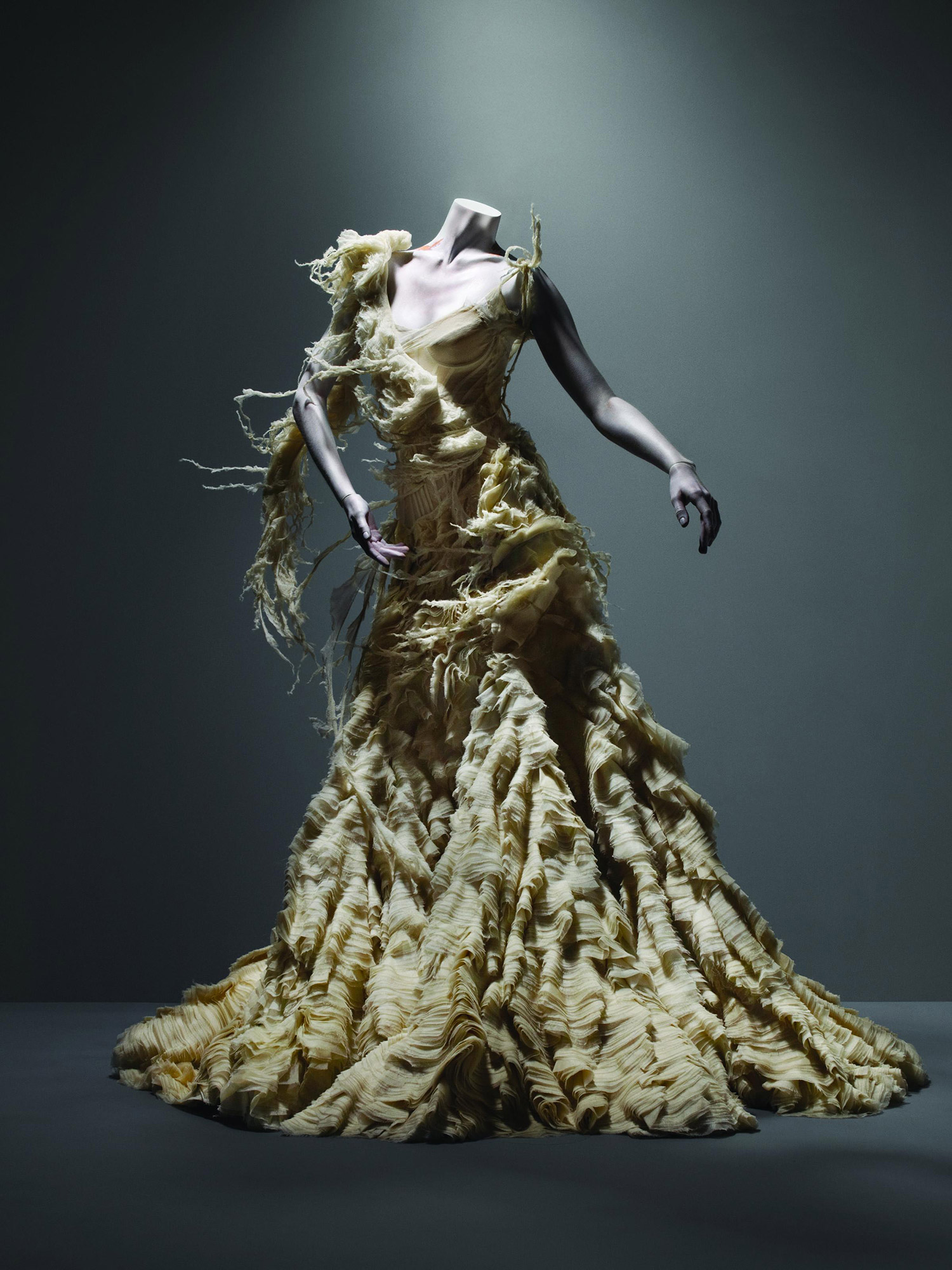 "Alexander McQueen: Savage Beauty"
Through August 7 at the Metropolitan Museum of Art, New York, NY
Iris and B. Gerald Cantor Exhibition Hall
This exhibit of the late British designer Lee Alexander McQueen's fashions has been up for some time. And I hope to pay homage in NYC this month. It doesn't get any better than Bill Cunningham's commentary, "McQueened" for the New York Times. Well, actually the museum videos narrated by curator Andrew Bolton of the Met's Costume Institute are pretty good. The exhibit, just on the pieces alone, cannot escape what was the beauty, complexity, and tragedy that was Lee Alexander McQueen who committed suicide in 2010 at age 40.