Until recently, I had no way of knowing how long she had suffered or how hard she had tried to get help during her last days. But even without knowing the details, Pam's exit from this life screams volumes about the lack of affordable healthcare in this country. It speaks to what recourse musicians and other artists who are not making the superstar bucks have in seeking and receiving medical care they need and the complete and full treatment their problems require – especially in the area of mental illness.
Dawn E. Robinson, February 2005
vocalmusician.com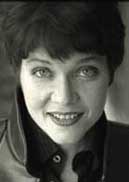 My friend Dawn wrote this on her website days after she learned of the suicide of Pam Bricker, a talented and versatile vocal musician who performed in the Washington, DC area. The story goes Pam showed up at the emergency room asking for help. The desk asked if she had health insurance. They sent her home. None of us knew about Pam's clinical depression. None of us knew she had no healthcare to fight it.
Another vocalist died of a heart attack – same scenario (shows up in the emergency room); same outcome (turned away for lack of health insurance).
Like most musicians, artists, and others surviving from gig-to-gig (if you get paid), once you take care of the housing, utilities and food, there is little left to buy into a healthcare plan. And there definitely is little left for the COBRA from that day job you had to quit when you got that once-in-a-lifetime opportunity to sing back up or open for someone famous. You took a leap of faith. And you hoped it would take you a little higher. But sometimes, it doesn't work out that way.
I have a photo of Pam and me with our heads pressed together and our hands on our chins kind of sweetly mugging for the camera at a wedding reception. We both looked happy that day. I found that photo about a week after I got the news of her death. Even today, I just can't believe it.
So I'm going to add my voice to the healthcare fight. I pay for my own health insurance on a monthly basis that increases a little over 20% each year. I haven't had a major illness, so the coverage hasn't been put to the real test. When I look at the bills I would pay for required routine stuff (uninsured), one physical would cost nearly 4 months salary. But what if a major illness comes along? At the rate the current healthcare situation is going, the insurance companies and health administrators will make you wish you'll check out early.
Yesterday I received this message:
On Tuesday, March 10th, America's Health Insurance Plans (AHIP), the main health industry lobbyist group, is having a conference on "health care reform" at the Ritz in Washington, DC.
The health insurance industry was one of the main lobbyists against Bill Clinton's health care reform efforts, and they've already come out against the health care in President Obama's budget, objecting to forcing health insurance companies to compete to offer Medicare plans. They are trying to fool the American people that they are for real reform with this conference, but make no mistake, they will stop at nothing to protect their profits at the expense of our health, and that means opposing President Obama's plans.
A broad coalition of health care reform groups, from single payer advocates to supporters of Obama's health care agenda, are rallying outside of AHIP's conference and presenting an award to AHIP's CEO, Karen Ignagni, for best protector of profits at the expense of our health.
Can you join us to send the message that the insurance industry can't be trusted with health care reform?
When:
Tuesday, March 10 from 11:00 AM – 12:00 PM
Where:
Outside the Ritz-Carlton (Washington, DC)
1150 22nd St, NW
Washington, DC 20037
Join us:
RSVP at http://healthcareforamericanow.org/rallyforrealreform
Invite your friends on Facebook: http://www.facebook.com/event.php?eid=134200420273
I may not be able to go to this rally because of a doctor's appointment (ironic, huh?). But I'm not going to sit this fight out. I/We can't afford it.
To learn more about Pam Bricker and her work, visit her website (apparently updated this month): www.pambricker.com